FIBMIX HE/BGL (Hooked End Bright Glued)
FIBMIX Loose Steel Fiber : FIBMIX Glued Steel Fiber: Cold-drawn hooked ends steel fiber is manufactured by a quality base low carbon steel bar, which has excellent mechanical properties including high tensile strength. Hence, the average tensile strength of the reinforced fiber surpasses 1100MPa. Owing to high strength and uniform distribution of fibers, stresses can be fully dispersed and cracking propagation being effectively controlled.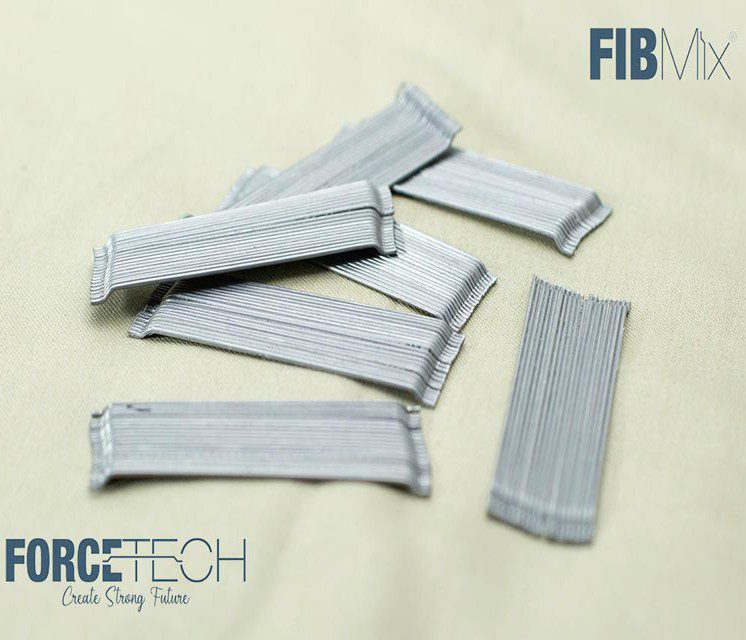 Refers to loose end hooked fiber glued together in a raw way. The big difference between loose and glued fibers is that the former is easy to block together and the latter is easy to disperse uniformly.
Specifications
Diameter : 0.75 mm
Length : 60mm
Aspect Ratio : 80
Tensile Strength : ≥1100Mpa
Material : Low carbon steel
bar – Coating: Non, Bright.
Packaging : 25kg preparer bag.
Request more informations