Warehouse / Industrial Flooring Services
DTC Offering you a complete choice of services which include warehouse flooring services, flooring with ride on trowel, concrete flooring, and concrete floor for basements, concrete floor for car parking and concrete floor. We are leading in Flooring with Ride on Trowel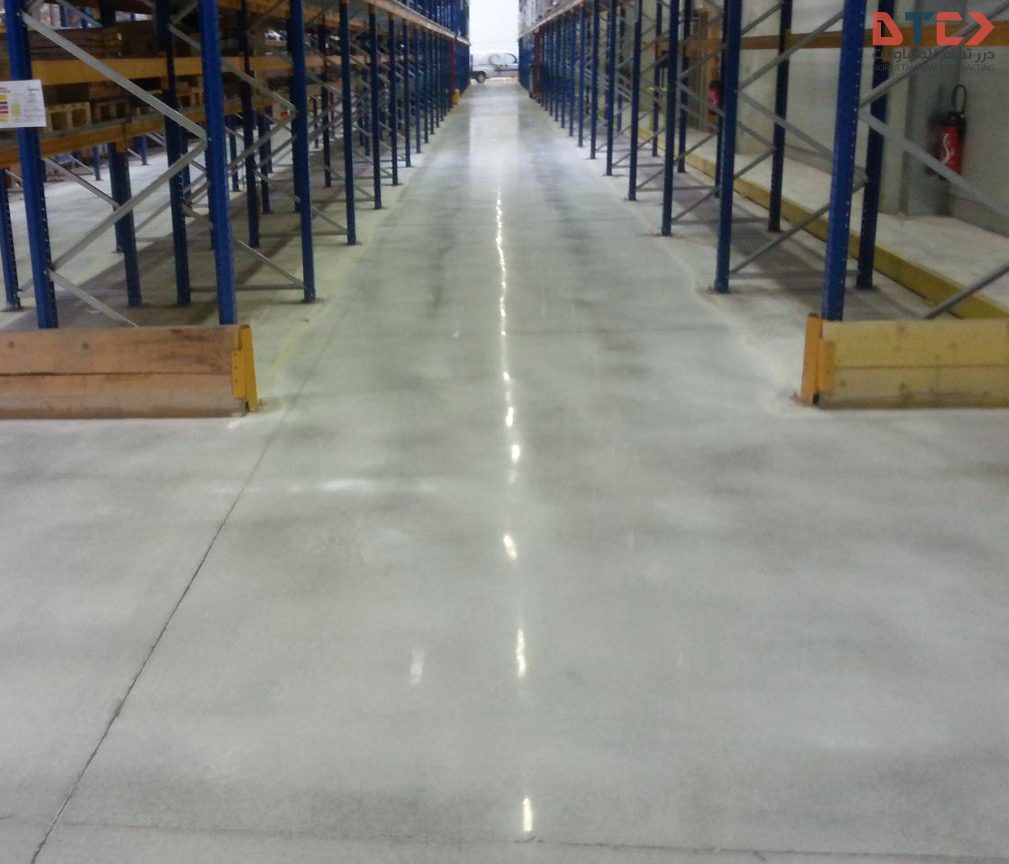 Super flat Floors:
A floor that achieves a very high standard of flatness and is very conducive for material handling equipment which are required to operate up to 16 meters in height. This is a must for industrial applications e.g. warehouse and factory where a very high degree of flatness and levelness is required to improve efficiency, reduce maintenance and avoid industrial accidents.
Today's flat floors are found in more than ultra-sophisticated warehouses using unmanned forklifts, where the goods and parts may be stacked on shelves 20 feet or higher. Flatter and more level floors have been shown to be lower maintenance and provide an improved operational surface for many types of business. As a result, the demand for flatter floors is being seen in many different types of projects, from warehouses to retail store operations.
Super flat floors are constructed to far tighter tolerances than conventional floor slabs.

DTC is a leader in super flat floor services offering everything you need in a single, reliable source. As full-service super flat floor contractors, we provide the broad capabilities to help you complete projects on time and beyond expectations. Being the industry leaders in super flat floors, DTC uses their 6 years of experience to provide 100% customer satisfaction.
BENEFITS OF SUPERFLAT FLOOR
High Efficiency
Low Vehicle Maintenance
Low Floor Maintenance
High Abrasion Resistance
Dust Free